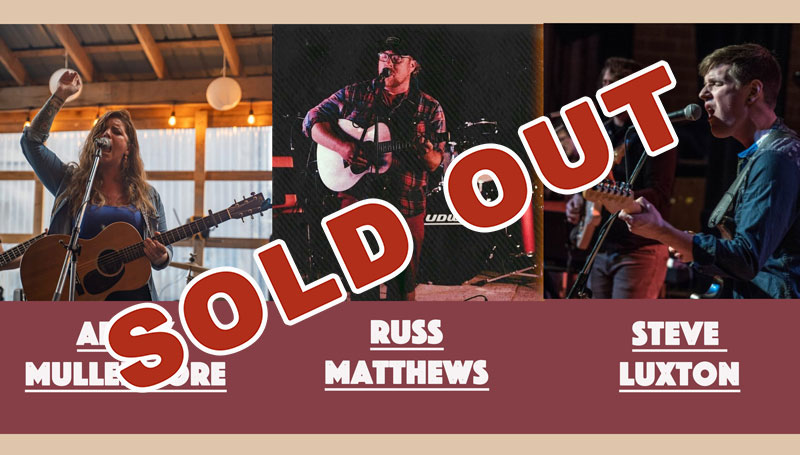 Abbey Mullendore is a Cape Breton born and bred singer-songwriter. Raised in a musical family, Abbey's passion for music and singing began at a very young age. Her style and sound has been influenced by a wide range of female powerhouse artists and bands such as: Fleetwood Mac, Heart, Carole King, Bonnie Raitt, Janis Joplin, Alanis Morissette, and many more. Her sound is often compared to that of vocalists such as Stevie Nicks, Janis Joplin, and Ann Wilson. 
Over the past few years, Abbey's journey in music has taken shape into more of a profession. She has played in many establishments and events across Nova Scotia including The Careltone (Halifax), Strathspey Place (Mabou), with Boardwalk Productions @ Bella Rose Theatre (Halifax), Blueberry Jam Festival (Mabou), as well as opening for acts such as Ashley MacIsac and Jimmy Rankin. Her most recent musical achievement has been performing the lead vocal role of Stevie Nicks with Classic Albums Live's Fleetwood Mac 'Rumours' show across Canada and the US in venues such as Massey Hall (Toronto), National Arts Centre (Ottawa), and Hard Rock Live (Orlando).
Meet Steve Luxton, an alternative folk-rock singer whose music transcends boundaries and resonates with the human experience. With a captivating blend of soulful lyrics and haunting melodies, Steve Luxton weaves tales of introspection and emotion, inviting listeners into a world of sonic storytelling.

Russ Mathewsis a rising singer-musician known for his soulful melodies and crowd pleasing songs. Hailing from the heart of Cape Breton, his music combines folk and country influences, creating a fresh, authentic sound that resonates with audiences accross the Island. With a guitar in hand and a heart full of stories, Russ is making his mark on the music scene, one heartfelt note at a time.