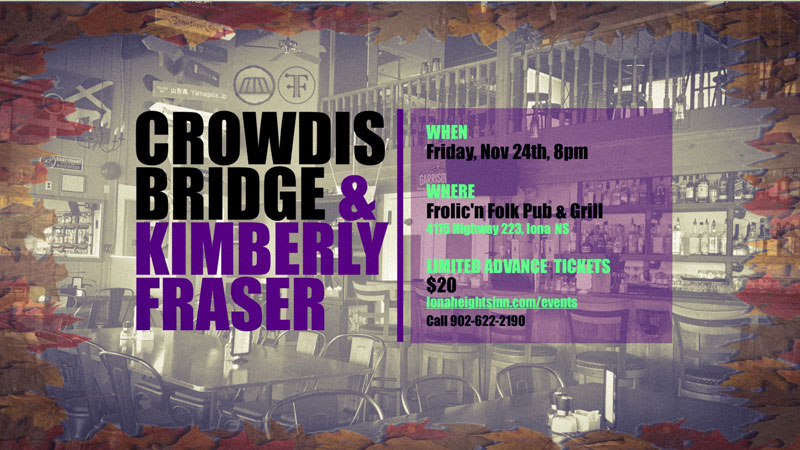 Join us for an evening with some of Cape Breton's finest multi-instrumentalists, vocalists & songwriters.
Kimberley Fraser is one of Cape Breton Island's most accomplished traditional musicians and one of the foremost sought after instructors for Celtic music.
Crowdis Bridge are lovers and purveyors of roots & traditional music, steeped in bluegrass, old-time, folk, Celtic and country-blues.
Together they promise to create a musical landscape as amazing and diverse as the Island they call home.
Kitchen open till 9PM, Bar licensed till 2AM