Fortunate Ones
June 14, 2019 @ 8:00 pm

-

10:00 pm

|

$25.00
Event Navigation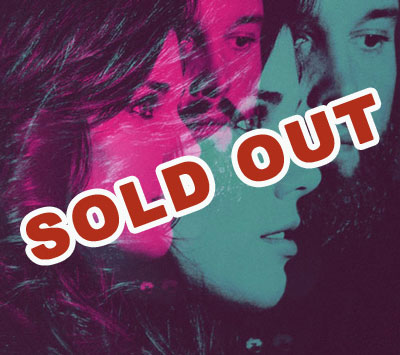 Newfoundland duo Fortunate Ones' second album Hold Fast is a study in resilience and partnership.
And Catherine Allan and Andrew O'Brien know a lot about what it takes to make a good partnership. Their debut album, The Bliss was nominated for a JUNO Award, garnered two #1 singles on CBC Radio 2's Top 20, won the 2016 "Rising Star" ECMA, the 2015 "Vocal Group" Canadian Folk Music Award, and four 2015 Music Newfoundland and Labrador Awards.
Over the last five years they have played over 300 shows together and have even garnered the attention of Prime Minister Justin Trudeau when he singled out a track from their 2016 Christmas EP All Will Be Well, as one of his favourite listens for the holidays.
With the whirlwind that has been the band's first 5 years it seems apt that the first track on this record, "Northern Star" calls on listeners to reflect, stay strong, and move forward.
"There's a quickening of the blood / Inside the hammer of your heart / To know where you are going / You've got to find out where you are"
Catherine was moved to write the chorus of "Northern Star" after hearing stories of refugees moving to Canada, and imagining what that journey must be like… The loss of one's home, having to uproot after trauma. The song reflects the need for some kind of compass, guidance and purpose on an uncertain path. When Andrew wrote the verses separately, not knowing the point of her inspiration, the chorus and verses aligned in a way that was surprising and exciting.
On that path to find home, we are certain to be tested, and Hold Fast is rich with songs about the trials and tribulations that one may face on the way. The title track, for example, creates a mantra of overcoming insecurities that hold us back.
"Don't be weighed down by the past / Or fooled by the seedlings / Of that greener grass"
Hold Fast also celebrates friendship and partnership. The song "Steady As She Goes" is dedicated to all those affected by the Fort McMurray wildfire of 2016, especially the first responders. Inspired by a true story, it speaks to how one person relies on another in the face of loss and insurmountable challenge.
"I still have you beside me / I still have hope inside me now / And I won't quit riding on / No I was born to ride it out"
Fortunate Ones were supported by a remarkable array of collaborators on Hold Fast, including songwriters Alan Doyle (Great Big Sea), Tim Baker (Hey Rosetta!), and Meg Warren (Repartee). Musically, the cast here includes Jim Bryson, Good Lovelies, Alexa Dirks (Begonia), Kinley Dowling (Hey Rosetta!), and the multi-talented Ledwell who produced the album at his studio in Lake Echo, Nova Scotia.
This collective effort has yielded songs from a band whose humility and quiet dignity belies a roaring artistic heart, which has been captured beautifully on the yearning Hold Fast.
Event is 19+ ages