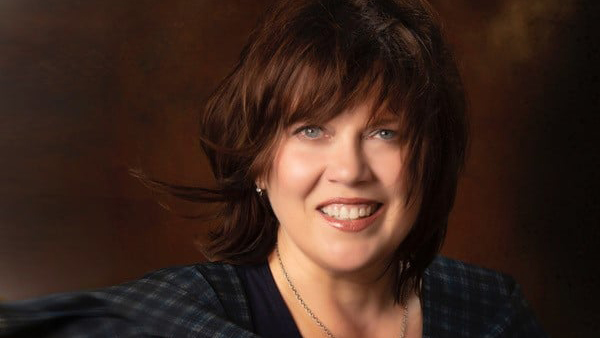 The only girl in a family of five boys, Lucy MacNeil can be described as the heart of The Barra MacNeils. Her crystalline vocals are immediately identifiable with the group's quintessential sound.
For Lucy, music has always had a heartbeat and she recalls it as the centre of her childhood home where family, neighbours and visiting musicians were often known to gather — the perfect rhythm of everyone's feet tapping with the music would lull her to sleep on many nights.
Lucy's own musical journey officially began when she was 9 years old, but even before that she was step dancing alongside her mother, a well-known local dancer and teacher. Her career with The Barra MacNeils has seen her opening tours for international stars such as Celine Dion, Kenny Rogers and fellow Canadian Rita MacNeil. Yet, with all the many rich and rewarding experiences Lucy's fondest memory of performing took place in grade 10 at Memorial High School. A contestant in the winter carnival pageant, she put together a performance for the talent portion that drew on all her talents – singing "The legend of the St. Anne's Reel" playing the fiddle between verses and then ending with a step dance routine. The remarkable effort would lead to her very first standing ovation.
A devoted mother of two talented young girls, Lucy finds time to enjoy life's simple pleasures, from sharing recipes with her mom, and getting car care advice from her dad, chatting with old friends or dancing to the infectious latin rhythms in her ZUMBA class. Lucy MacNeil looks forward to discovering where music and her extraordinary life will lead her next.
Vocals, bodhran, Celtic harp, fiddle, stepdancing