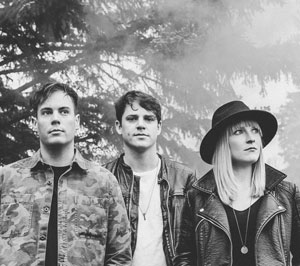 Who's Attending
77 people are attending Port Cities
77 people are attending Port Cities
Stellar songs, dynamic vocals, and superior musicianship marks the emergence of Port Cities onto the Canadian music scene. An exciting new group from the east coast, Port Cities brings together the award winning talents of Carleton Stone, Breagh Mackinnon, and Dylan Guthro.
The trio began writing together when they met at the Gordie Sampson Songcamp in Ingonish, Cape Breton. The result was a strong friendship and ongoing collaboration as they each released and toured solo albums.
Port Cities has now surfaced as the result of a genuine connection and a shared belief that the music they make together has endless possibilities. The outcome is a rootsy pop sound with an emphasis on powerful harmonies, outstanding songs, and an engaging camaraderie onstage and off.
The members of Port Cities are no strangers to great music, with six [solo] albums released collectively to date and collaborations with the likes of Juno award-winning duo Classified and David Myles, along with Hawksley Workman (Tegan and Sara, Serena Ryder, Great Big Sea), Howie Beck (Feist, Hannah Georgas, Hayden) and Jason Collett (acclaimed singer/songwriter and member of Broken Social Scene).
The band worked with mentor and friend, Gordie Sampson (Carrie Underwood, LeAnn Rhymes, Rascal Flatts), writing and recording for their debut release Port Cities, which just came out.