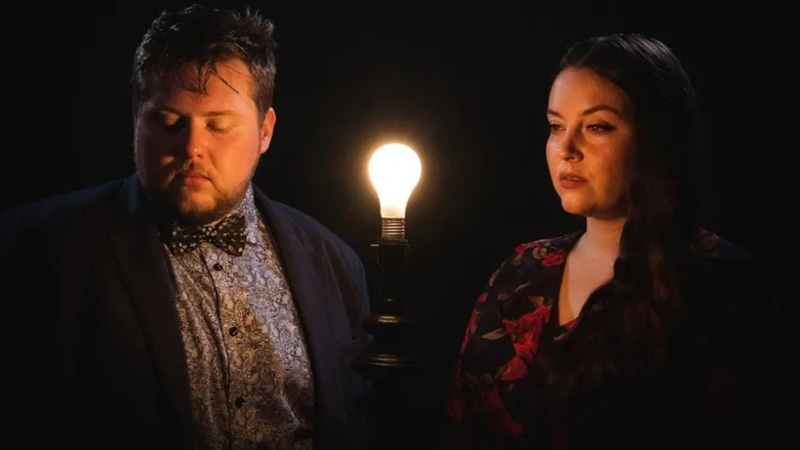 Quote the Raven's sophomore record Can't Hold the Light has been almost three years in the making. After an impromptu trip to AmericanaFest in 2019, the sounds filling the Nashville streets lit a fire for what would be the duo's journey into the Americana genre. A collection of songs written with friends all across Canada, this album is a combination of country jams, folk storytelling, heart warming and wrenching ballads, and a glimpse into the life of touring musicians.
Despite delaying the release of their record until the Fall of 2021 Quote the Raven continued to work onward and upward since their album Golden Hour released in 2018. They've toured around Canada, performed in Germany, Trinidad, and in the US. They've been nominated for an ECMA and awarded the 2019 MusicNL Group the the Year. Their music has been streamed over one million times and featured in international film and television. The first three singles from the album have all charted in the top 100 on the BDS and TRAX
Canadian Country Charts and have been featured on SiriusXM radio in the top 40.
Quote the Raven blend haunting harmony and quick-witted comedy into their East-Coast meets Americana songwriting leaving audiences with a smile on their face and a tear in their eye.