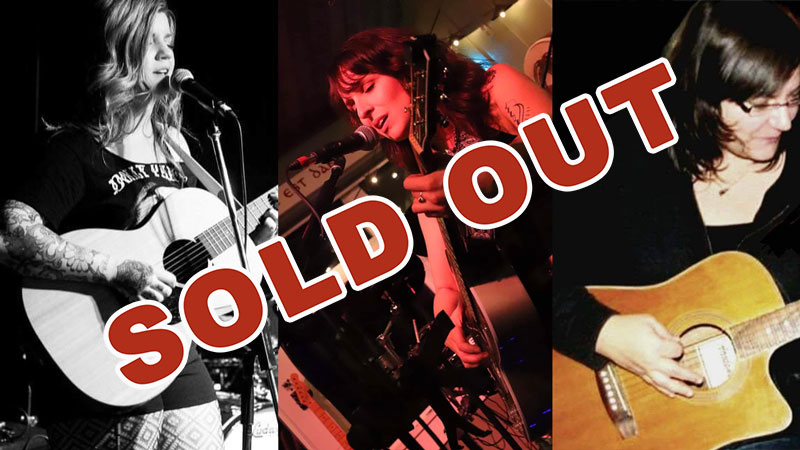 Folksy, bluesy, soulful and a dash of the unexpected; three vocal powerhouses and Cape Breton based singer-songwriters come together to share their experiences of love, life and the feminine divine.
Angela Macdonald : Based in Sydney, NS, Angela MacDonald, is a singer-songwriter and guitar player whose music can be best described as indie/folk alternative. Following in the footsteps of her aunt, Rita MacNeil, who inspired her to write and invited her to share the stage on several occasions, she has performed as a solo artist and as one half of the duo Angel Station a name that captures the timeless essence of her powerful and haunting voice.
Sonnie Greening : As an emerging artist in the post-lockdown renaissance, Sonnie is evolving as a finger style player and newcomer to the stage, both solo and as a member of the Baddeck based band, The Brackish. Rooted in indie acoustic folk, Sonnie's songwriting and big, bold sound has branched into blues with classic rock influence while her guitar styling compliments her melodic vocals and harmonies.
Abbey Mullendore : A Lake Ainslie born sensation, Abbey's killer power rock vocals will take you right back to the 70s, so it's no surprise that she has been reprising Stevie Nicks, note for note, in the Classic Albums Live tour in addition to her solo work as a songwriter and dynamo duo with her brother. Her mushrooms might not be magical, but her voice is!