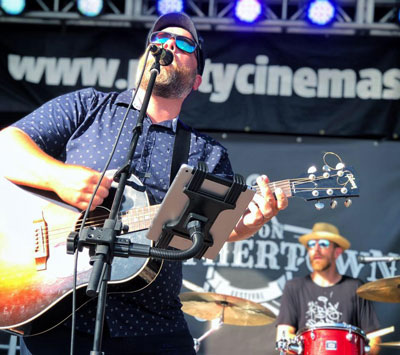 Born & raised in Mississauga, ON, Canada, Woody cut his teeth on the Canadian music industry with his band in the mid 90's. Drawn to the small town lifestyle of his roots in Cape Breton, NS, he now calls his home Rockwood, ON.
After many years struggling to find a place in the corporate world, he has now found a renewed passion & love for music and will not let anything stand in his way. The music is much more than Top 40. The kind of melodies that linger in your head well after you've heard them. He gives life to your own struggles. Like listening to an old friend. Woody is an unassuming, humble guy that will surprise you with his powerful voice. A voice that combined with with the real & "come from the heart" lyrics will leave you more hopeful & inspired in your life.
The EP "Better Man Today" is Woody's first solo work and is available now!
No cover.