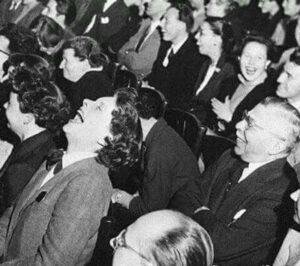 Cancelled due to Covid restrictions. Refunds will be issued
You like comedy? You like shows? You like cases? We got 'em all.
Kitchen and full bar open. Please adhere to covid 19 rules and regulations upon entry. Cheers!
Clifton Cremo will be your host. He is a Mikma'w stand-up comedian from Eskasoni First Nation.  In just two years he rose to become a fixture in the Nova Scotia comedy scene through his deft brand of storytelling and wry absurdism.  Nothing is off limits, particularly when it concerns family and growing up on the Rez.  Most notably Clifton has opened for Nick Nemeroff and Marc Anthony Sinagoga on the East Coast legs of their tours.  No matter whether on stage at Yuk Yuk's comedy club, a local bar, or even a funeral (seriously), Clifton always manages to bring the laughs.
Travis Lindsay is the most prolific writer in East Coast Comedy. His great mix of jokes and storytelling has been captivating audiences since the early age of 16. In 2016 Travis was named "Best Nova Scotia Comedian" on Bell TV's Comedy Boot Camp, and was the winner of the HubCap Comedy Festival / CBC Open-Mic Competition. He can also be heard on Sirius XM's Canada Laughs, hosted the 2020 African Nova Scotia Music Awards, and has appeared on CBC television at the Halifax Comedy Festival (2018,2020). He recently released his debut album "The Kid is Alright" that went #1 on itunes Comedy Charts. Whether in a club, or at a corporate event Travis will leave you laughing and asking for more!
Matt Baker is a comedic talent that hails from Ontario but currently resides in the Halifax area after having lived in the Okanagan Valley for a number of years.  He has performed at Yuk Yuks, Kamcom Comedy festival, the Okanagan comedy festival and Just for Laughs Northwest!
Also on the lineup are Albert Coombes (Newfoundland) and Prajina Maskey (Halifax) along with Lindsay Barron (a local comic from Ingonish).